UT391A
UNI-T UT391A Laser Distance Meter 0.1-60m
Specifications*Measurement Distance:0.1m ~ 60m (4 in ~197 ft)
*Measurement Speed:3time/s
*Quick! Easy! Most importantly, Accurate!!...
The most important features of UT391A
Accurate - In 60 meters range, the measurement precision can reach 1.5 mm
Reliable - Measurement adopted auto correction and error reporting technology, massively reducing problems resulted form faulty operation
Light and handy - Product net weight (including battery) is only 100g, easy to carry
Long battery life - Each group of new battery can measure up to 5,000 times
Easy to read - LCD display with backlight option
UT391 has the following measuring functions
Display illumination - suitable for working in darkness situation
Multi- types of units display- m/in/ft/m2/ft2/m3/ft3
Continuous measurement, tracking function - suitable for staking out any distances
Minimum distance measurement - allows horizontal or vertical measurement in which the shortest distance is auto mantically displayed.
Maximum distance measurement - allows diagonal measurement into corners in which the longest distance is automatically displayed.
Plus, minus - distances, areas or volumes can be added or subtracted.
Area and volume measurement - the area or volume is automatically calculated from two or three measurements (length, width, height). Supplementary information such as circumference, wall area, floor or ceiling area are displayed at the touch of a button.
Pythagoras functions - allow distances to be determined when direct measurement is impossible. The distance is automatically calculated from two or three measurements.
Memory Storage - save the value of previous 20 records for measurements or calculated results.

Technical Specification
Measurement Distance 0.1m ~ 60m (4 in ~197 ft)
Measurement Speed 3time/s
Battery Type 2xAAA (1.5V) ( **NOT include Battery)
Battery Life up to 3,000 measurements
Dimension 116x49x28mm
Weight 100g(including batteries)
Laser Type 635nm, < 1mW
Laser Class Class 11
Dust Protect/Splash proof IP54
Auto power off after 3 min
Auto laser switch-off after 0.5 min
Environment Requirements
Altitude 2000m
Operating Temperature 0°C to +40°C(+32°F to +104°F)
Storage Temperature -10 °C to +60°C (14°F to +140°F)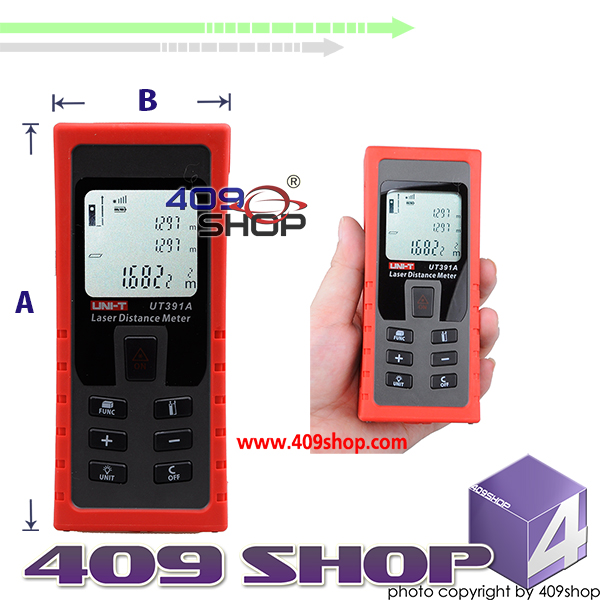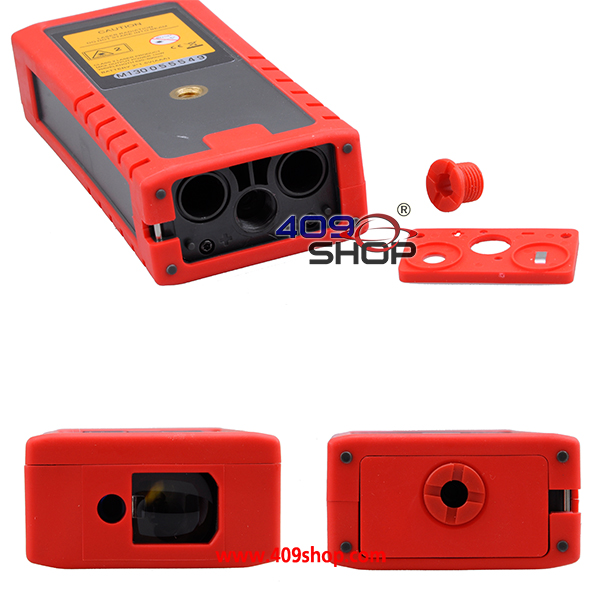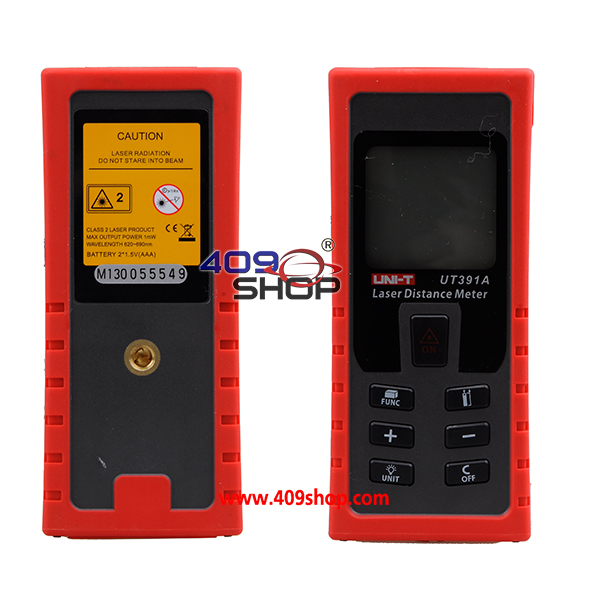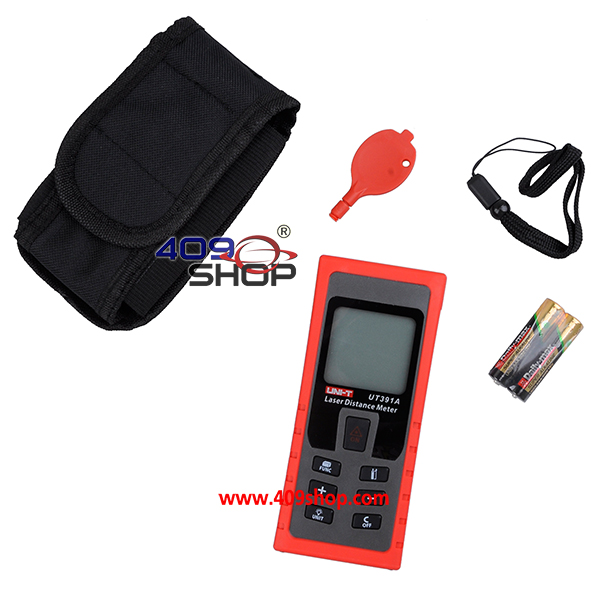 Photo will have chromatic aberration compared with the product
1 x UNI-T UT391A Laser Distance Meter 0.1-60m

1 x Bag

1 x Screwdriver

1 x Manual **(This item not have english manual)